2022 NATIONAL CONFERENCE ON HEALTH COMMUNICATION,
MARKETING AND MEDIA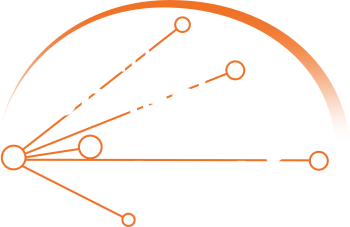 Thank you for attending the 2022 NCHCMM in Atlanta, August 16th-18th. Please access the photo gallery to enjoy some of the great memories we shared. We look forward to seeing you again in 2023.
Now Available:
Session Recordings/Presentations
As a 2022 NCHCMM attendee we are providing you with exclusive access to all sessions and recordings. After you have received your password, you can visit the Agenda page and select the session you would like to watch.
COVID-19 Vaccination Statement
Fulton County COVID-19 Community Levels are currently high, we are now requiring masks be worn in all public spaces.
Click here for more information.
Opening Plenary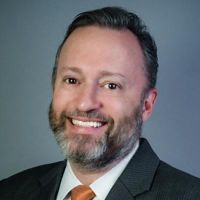 Jay Bernhardt, Ph.D., MPH

Professor and Dean
Department of Communication Studies
Moody College of Communication at
The University of Texas at Austin

Founder
Society for Health Communication
Tuesday August 16, 2022
12:30 PM - 1:30 PM
Featured Plenary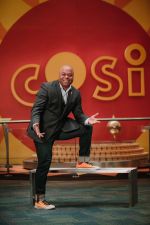 Dr. Frederic Bertley

Immunologist, Educator and Advocate for Critical and Innovative Thinking

President and CEO
Center of Science and Industry (COSI)



Wednesday August 17, 2022
11:30 AM - 12:30 PM
Pre-conference Workshops

What does the Public Really Think? New Survey Insights to Enhance Vaccine Communication Strategy and Build Trust in Public Health

Making Presentations People Want to See, Hear, and Experience

Opening Plenary Session
Communicating in a Transformed World: How the Pandemic Ushered in a New Era of Public Health Communications

Special Sessions
Let's Talk About Maternal Health: Addressing Health Inequities for Moms, Infants and Our Communities

Communicating through COVID-19 and Beyond: Insights from the Field to Develop Credible and Effective

Obstacles and Opportunities for Increasing Culturally Competent Public Health, Food Safety and Risk

The Next Generation: Cultivating Young Audiences as Public Health Champions
Debunking Misinformation on Social Media about Vaccinations in the Black Community: How We Used the "Naysayers' Tools to Tell the Truth"

Stemming the Tide of Overdose: Lessons in Effective Harm-Reduction Messaging for Teens & Adults

Using a Collaborative Regional Approach to Shape More Impactful Public Health Communications

Spotlight/Special Session
Developing Tools for Building & Sustaining Trust in Health Information: The National Science Foundation's Convergence Accelerator Program

Can Celebrity Influencers Drive Results for My Public Health Campaign?

Harnessing the Power of Pop Culture and Comedy to Make Vital Preventive Health Care and Screenings

Three Research-Driven Social Marketing Approaches to Increasing COVID-19 Vaccinations Among Populations

Addressing COVID-19 Disparities through Community-Engaged, Evidence-Based Health Communicaiton Campaign

How Communicators can Address Misinformaiton and Disinformation: Lessons from Pandemic Action Network

The Power of Pivoting: How to Strategically Modify and Reshape Program Promotion, and Delivery in the Midst of Change
Accessibility and Beyond: Innovations to Advance Health Equity

Building the Vaccine Confidence Plane as We Fly It: Lessons Learned from Audience Research and Campaign

Training Tomorrow's Communicators Today: Redefining Public Health Communication Competencies

Special Sessions/Breakout Sessions
Bridging the Trust Gap: Applying Lessons Learned to Engage Underrepresented Communities

Understanding Critical Knowledge Gaps Among High-Risk Populations

Closing Plenary Session

Health Communication Leadership in Times of Change: A Conversation with CDC Health Communication Leaders
*Schedule Subject to Change
All Times are in Eastern Daylight Time (EDT)
Hyatt Regnecy Atlanta
265 Peachtree St. NE
Atlanta, GA 30303
---
Please stay updated to all the conference announcements
that will be provided over the coming months!